Reading time 4 to 9 minutes.
There is no doubt that the digital development has changed world's market. The booking industry is a clear example on an area where it has had a great influence. Before, people used to go to booking agencies, looking for help when booking a hotel. Nowadays, the booking is made by most of the customer themselves through internet. This is usually made through booking sites like Hotels.com, Booking.com and etc, and directly from hotel's own websites. No matter which way a customer decides to use for his or her booking process, looking at a hotel's website is what most of us do.
So why do we do this? The customer wants to know if the hotel is serious and that it isn't a scam. If you have a hotel, having a well made website is essential. The website is what presents the hotel to the vast majority of the public, so it's a major drive in creating perceptions and influencing people's decision to book with you - or not. We have gathered information and our own experience in web design, to give you 10 tips on how to create a great hotel website!
1. Knowing your target audience
First things first, the key to success for any online seller, is by knowing the target audience. Before even starting to write your site's content, you have to research your hotel's guests and target the demographic who most regularly engage with your website. This will make it easier to know what type of content to focus on, wheather that's retired people, couples, teenages, families, etc.
In this article you can find out more on how to identify your target audience through segmentation. Once you've done that, you need to actively generate online content that will engage with people, both through social channels and on your website to increase conversions.
2. Every page has to have a focus
When creating your site, you should designate one topic per page. This will let your potential customers engage easier with your site as they will understand the message each page is telling them. Breaking out topics into main pages and subpages, lets your guests navigate your site with ease. In turn they will spend longer time on your site, and this will also boost your search ranking overall.
3. Image usage
Using images is essential for any website. Especially for hotel websites. Creating an emotive picture of the hotel and what you can offer will immediately engage a guest and create a connection between them and the property. What is it that makes your hotel special? Could it be the location, adventurous activities that can be done close to your hotel, the hotel's own restaurant's food, the friendly staff? Whatever it is, sell it with a picture! A picture says more than thousand words. So, use images to sell an experience. This will allow the potential customer to see themselves enjoying a stay at your hotel.
4. Video Content
What could be even more effective than pictures would be video content. Today, people spend a lot of time watching videos through different social media platforms like YouTube. As it has had such a huge growth recent years, and is growing even more in popularity, using a video on your site could be a good move.
By using a video, it is possible to create an emotive story and show the experience your guest would enjoy when staying in your hotel. Aside from Youtube, all social channels now have the power to host your video within their platforms. This gives you ease of access, and lets potential customers simply watch on their mobile. When creating a video, make sure to keep it short and sweet. You need to capture the viewer's attention in the first 3 seconds, before they move on to the next post.
5. Online booking system
Having an effective website where visitors have everything they need to book a hotel room online is the key of a successful hotel website. As mentioned before, online bookings have become increasingly popular. It is an important part that has come to improve the whole user experience. You are truly missing out on a big slice of business if you don't take online booking.
The current economic state appears for online booking to become the go-to solution, both for travelers who go to the web in search of discounts, and for suppliers seeking more sales. Improved user experience and savings are not the only reasons customers are booking online. It also eliminates hassle for you and your potential guests.
It is a self-service, which works 24/7. This means that visitors can browse, book and pay whenever they want to.
Your expenses decrease since manual handling of booking are minimized.
Faster booking confirmation. The money goes right to your account! You get paid on time and the customer receives a confirmation email with all the details of his/her booking.
There is less room for error as there is the advantage of automating calculation (a robot that can calculate).
6. Mobile compatibility
Hoteliers should definitely take care of a mobile version for the websites. More than ever, travelers are using their mobile devices to plan trips and book hotels. Ignoring this would be a huge mistake as using the mobile for bookings seems like it will increase even more. So, which point should we concentrate on to create a mobile-friendly hotel website?
Simple website architecture. The usability requirements for mobile devices are different than for PCs or laptops. When a mobile user visits a hotel website, he expects to get an easy-to-read content, intuitive links and simple booking process.
Clean design. Use white space wisely, and minimize the use of images and videos.
Page speed. Fast loading time is very important for mobile websites. Mobile users usually search for the info in a hurry.
Easy booking. With a good booking engine integrated into your hotel website, your guests will be able to easily book a room. To increase conversion rates, you can add multiple ways of booking, such as "click to call" and "request a room" options.
7. Maps
When a potential customer visits your website, he/she expects to see the hotel from different angles. Maybe through photos or perhaps a video. Most of the visitors might even expect you to have a map on the website, showing where the hotel is situated - if it's close to restaurants, shops and other places to see and visit and how long is the walking- or driving distance between the hotel and all the different locations. This gives the visitors a great user experience and an even clearer view of the hotel.
8. Livechat
Nowadays a great number of online service consumers require real-time help from a real person during their journeys within a platform that is unknown to them. In fact, most consumers consider that obtaining answers in real time is one of the most important services that a website can offer and a reason to buy a product or subscribe to a service. Therefore, Livechat is a great tool and especially for hotels as it provides high quality customer service, and it's a cheaper option than having several employees.
9. Blog
Having a blog will make the hotel more personal. By updating possible guests of what's new, what have happened recently and what is about to come up in the future, will make the stay at your website a more satisfying experience. People love searching for and reading information. That's why a blog is a great tool as people can get a good idea of how your hotel is like.
10. Guestbook
A guestbook could be wise to have as pleased guests can leave their comments in it (as long as they are positive of course!!). This will make future possible guests even more comfortable of making a booking when choosing your hotel to stay at for their vacation.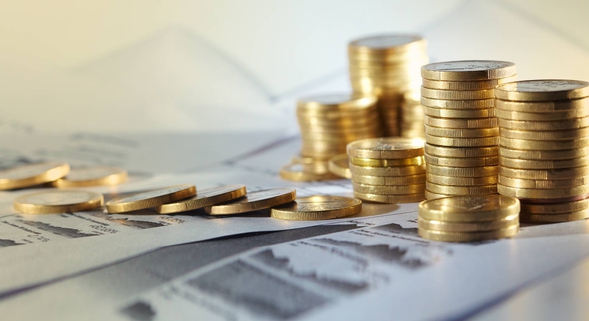 The purpose of creating a well made website for your hotel is to reach great success by gaining more customers through more bookings. A nice user experience will either make a potential customer become your guest straight away, by booking directly, or will make him/her come back and make a booking later. Remember, your website is one of the most important sales funnels for your hotel business. Not caring about it will not gain you anything. Make it great and you won't lose that big slice of business!
New Platform
We at INIT Consultants have created a hotel platform, designed for great user experience, and which comes with great features for both managers and guests.
✓ Restaurant Page
✓ Restaurant Reservation
✓ Activities Management
✓ Institutional Pages
✓ News Management
✓ Availability Checker
✓ Booking Function
✓ Image Galleries
✓ Blog
✓ Guest Book
✓ Newsletter feature
✓ Testimonial functions
✓ 360 degree images support
✓ Panoramic images support
✓ Mobile friendly
Click button below and see the demo version of how your hotel's website could look like!